presents:


Julian the Juggler is now retired from
Circus activities...but Julian's music continues:

YouTube Soundcloud

Circus Clown, Birthday/Party Entertainer & Circus Skills Workshop Leader
for Schools, a Birthday Party, Carnival, Exhibition, Fair, Fete, Fun Day, Promotion or Company Event

30 years of Circus Fun, 1990 - 2020

Birthday/Party Entertainer
When you're having a party
Don't make it a struggler.
Parties are funnier
With Julian the Juggler!
Although every party is different, all parties need quality and fun entertainment.
Julian the Juggler is a performer for all types of parties....and for all ages too! Whatever the occasion.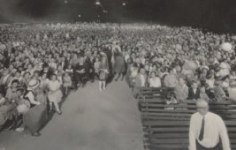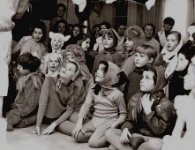 Parties for children: Large and small....

Julian the Juggler will ensure that your party is successful.
He will work with you to ensure your guests have the best time ever
and remember your party for a long, long time.

Julian the Juggler gets many repeat invitations for parties!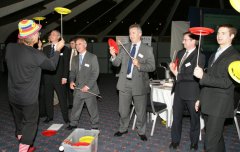 ....and parties for adults too.


Julian the Juggler's parties can include:
Comedy Magic:
Everyone enjoys magic. Even if you spend the whole time trying to guess how the magic works!
Younger children (under 5 years) particularly like to see things appear and disappear!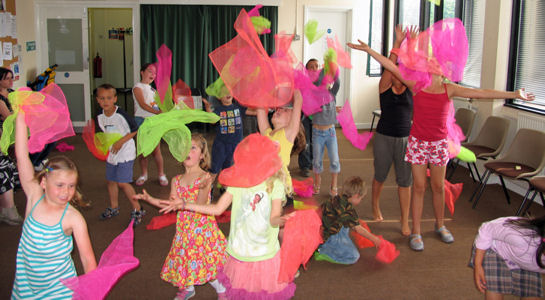 Circus Skills Parties.
Audience Participation:
A chance for your guests to get involved (and have fun) by trying a new Circus Skill (or two).
Julian the Juggler also offers Circus Skills Parties for ages 7 to 97 years!
Great for a Birthday Party.
Circus Show:
A show which could involve Juggling and other Circus Skills.
All performed with much comedy and fun!
Adaptable for any audience of any age at any party.
What is it?
It's like a show (you can watch it)
It's like a Circus Skills Workshop (you can join in)
It's like Speed Dating (it goes quite fast!)

"The Circus Olympics"
It's like the real Olympics, but with Circus Skills (instead of athletics)!
Click here for more information.

Suitable for party guests from 5 years to 105 years old!
(Also available as an "arena" or "cabaret" show indoors or outdoors).
Prepare to be amazed!
© Julian the Juggler
Party Games:
Julian the Juggler has some great games to play at a parties too.
Some offer prizes. Others are just for fun.
No one is ever "out" in one of the party games.
It's fun for all....and all for fun!



...the Birthday/Party Entertainer
(Based in Hertfordshire, UK)